There are many menstrual cups out there but these fun colour options from Lunette are quality, made from 100% medical grade silicone & made in Europe, Finland to be exact.
As a newby to such things I am still so excited to promote these small but life changing products! With a small amount of getting used to- these change the way I have a period, not needing to buy tampons or pads anymore! I still use a panty liner for security on the extra heavy days & night time but I think many women wouldn't need to at all. Inside the packaging detailed instructions are enclosed, more of which you will find online of how to insert, remove & care for the Lunette menstrual cup. With proper care these will last for at least 10 years!! Now that's low waste for all you Eco Warriors out there.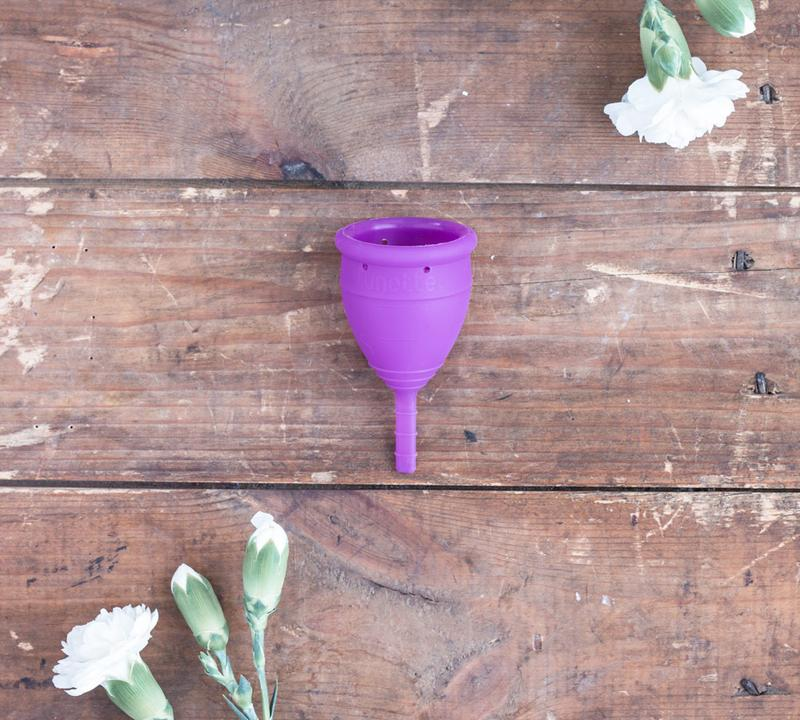 How does it work?
The Lunette menstrual cup fits nice and snug, held in position by the seal formed by the walls of the vagina and the vaginal muscles. Your interior is superior and does all the work — you'll barely feel a thing!
The cup is placed entirely inside the lower part of the vagina, just behind the pubic bone below the cervix.
Vaginas are tilted backwards, so guiding the cup towards the small of your back, moving it up and down will help you find the correct and comfortable position.
Rotate the cup to check that it has fully opened and doesn't leak. Your cervix may move during menstruation, so inserting the cup requires practice and knowledge of your own anatomy.
Size Guide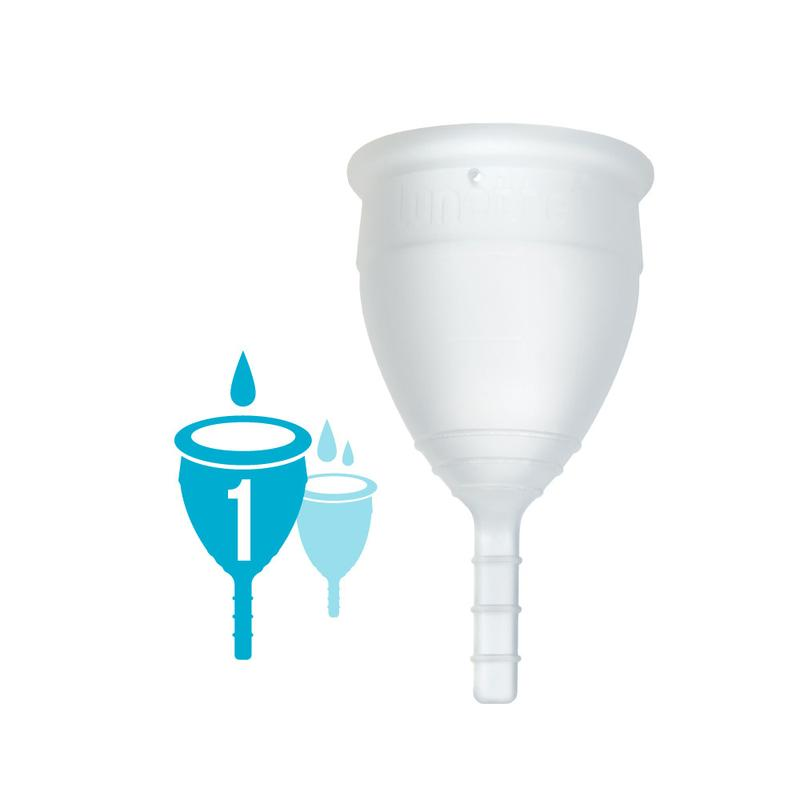 The Lunette Cup Model 1
Light to normal flow
All Lunette menstrual cups are soft and pliable, however, Lunette Cup Model 1 is made of softer silicone than Lunette Cup Model 2.
The diameter is 41 mm (1.6 inches) by 47 mm (1.9 inches).
The stem measures 25 mm (1 inch).
The volume of the cup is 25 ml (0.85 fl oz).
Measuring lines: 5ml (0.17 oz) and 13.5ml (0.46 oz).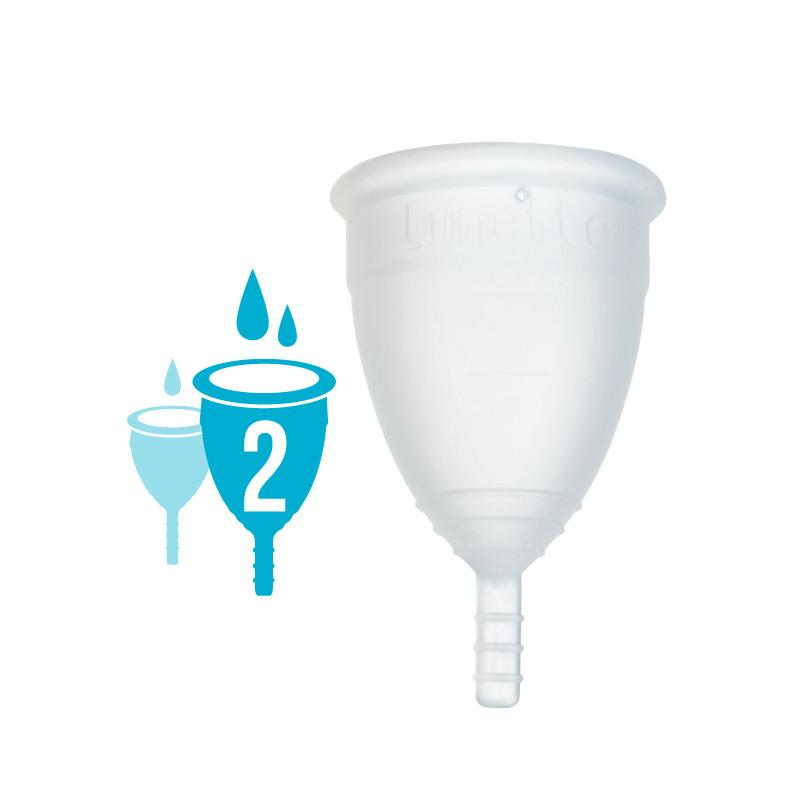 The Lunette Cup Model 2
Normal to heavy flow
All Lunette menstrual cups are soft and pliable, however, Lunette Cup Model 2 is made of firmer silicone than Lunette Cup Model 1.
The diameter is 46 mm (1.8 inches) by 52 mm (2 inches).
The stem measures 20 mm (0.8 inches).
The volume of the cup is 30 ml (1.0 fl oz).
Measuring lines: 7.5ml (0.25 oz) and 15ml (0.5 oz)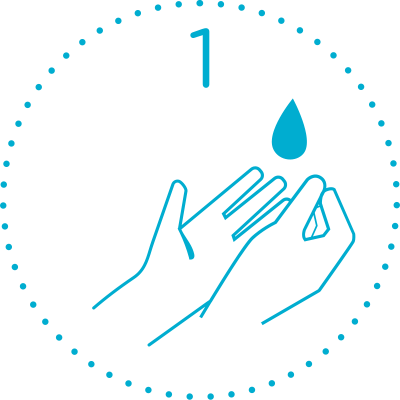 Wash hands
Check that the air holes at the top of your cup are open. Wash your hands.
Wash your Lunette with Feelbetter Cup Cleanser and rinse it carefully.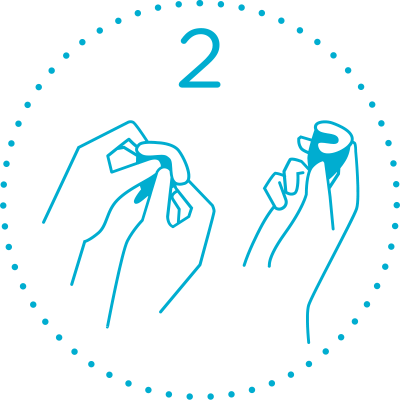 Fold + Hold
Get comfy: you can insert the cup while sitting, standing or squatting. Spreading your legs will help with a successful and comfortable insertion. Relax.
Fold the cup in on itself to make flat, then in half to form a C shape.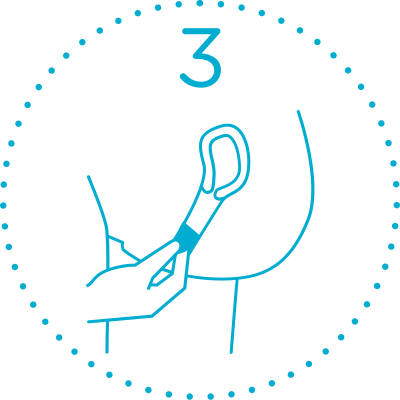 Insert
Keep it rolled up and guide it rim first into the vagina. To check that the cup has fully opened, slide a clean finger up to the cup bottom and feel it - it should be round. Lunette can be used any time in your menstrual cycle, from heavy to light flow days.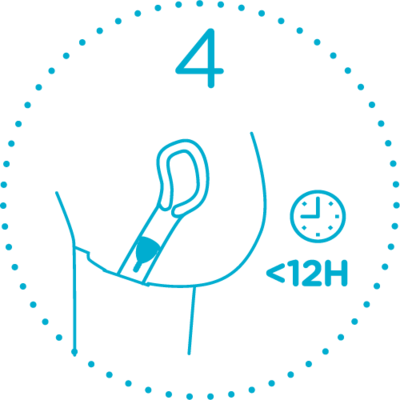 Wear + learn
Lunette is emptied about 2–4 times a day, can be used for up to 12 hours, also overnight. The measuring lines on the cup help monitor your flow and easily learn your rhythm.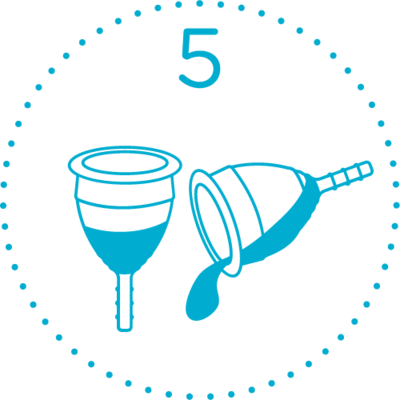 Remove + empty
Wash your hands and relax your muscles. Grasp the bottom of the cup. To break seal, squeeze the bottom of the cup.
Be sure not to pull it out by holding the stem alone. Tip contents into the toilet. Rinse & Reuse.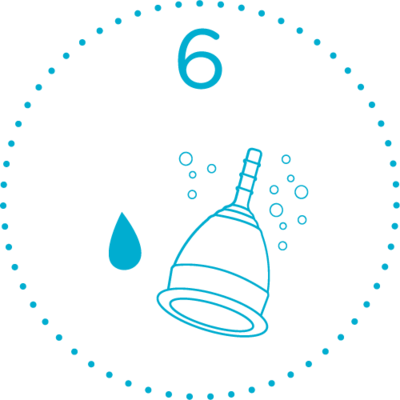 Clean + sanitize
Lunette should be cleaned before and after your cycle, and after emptying. To avoid odor and discoloration, rinse first in cold water, and then wash with hot water and Lunette Feelbetter Cup Cleanser designed for silicone cups.